Posts Tagged 'Torrent Power stock'
As indicated last time, this market is testing the patience of bulls as well. Yesterday was a case in point. The bulls became over confident and the markets told them not to take things for granted.
The upmove which started from 4600 is still intact and short term startegy should be to buy on dips(if you get any).
Stocks to watch could be something like Torrent Power which was one of yesterday's stars.
Large caps is the space where I am currently focussing my attention as midcaps need to take a bit of rest before they fire again.
Tata Tea is one stock that has been trneding up nicely. The stock has nicely moved from 600 odd levels to 900+ levels in a matter of 2 months. This clearly shows the power of trends.
Accumulate the stock on sharp corrections as 830-850 is a good support for the stock and acts as a decent stop.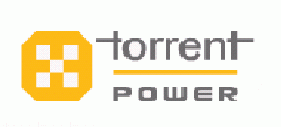 Torrent power is another stock that has moved from 80 odd levels to 230+ levels in a matter of few months. The stock continues to perform well and might be an outperformer. There is a bright possibility of a further upside momentum given the Adani Power IPO listing in coming weeks.